The Invisible Dot Cabaret and Manchester International Festival presents The Crocodile, a tale of a man that re-evaluates his life after being swallowed hole by a Crocodile...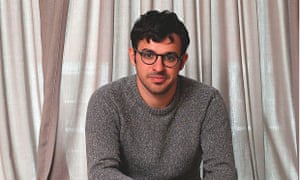 An unusual comedy hits The Pavilion Theatre at Albert Square as part of Manchester International Festival, and you should grab tickets whilst you can!
Starring Simon Bird, he of The Inbetweeners, it's a right laugh from start to finish. Set in Russia, during the reign of the Tsars, the comedy begins with two friends discussing art and love and quickly descends into farcical humour straight out of the obscure.
— Jordan McDowell (@jordanjmcdowell) July 13, 2015
There's song, dance, commentary on capitalism and the pursuit of fame, art, culture, love and discussion around whether being swallowed by a Crocodile could be the answer to all our troubles.
Buy tickets here and remember, Manchester residents from lower income families can get tickets for just £12.
END.