We all know January is pretty shit. Were fat, we're skint and we're back at work. Apparently one such Monday of the month is officially the most depressing day of the year, even though The Guardian says that's a load of shit too.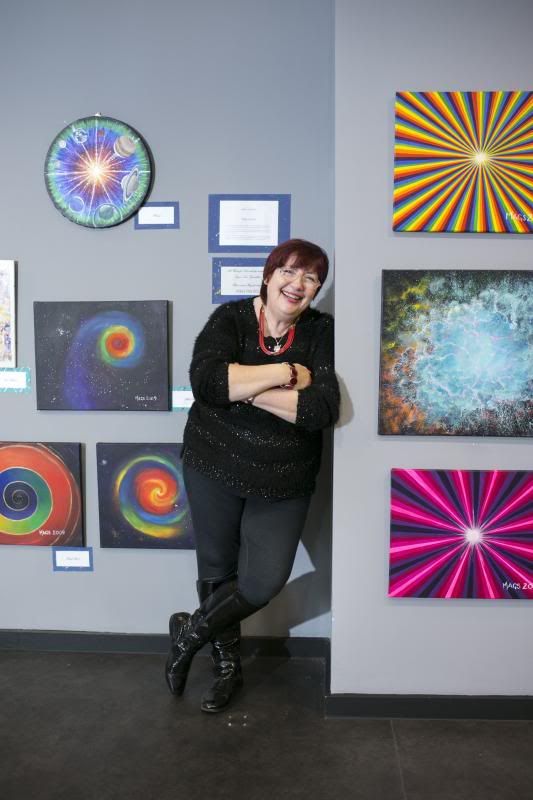 Mags Eatock, doing art and such like.
Anyway, take a moment, if you're in the Manchester way, to pop by the empty shops at Manchester's Corn Exchange to cheer yourself up and make a shopping centre in need of a little love, much happier this month. No, no no, you're not there to stare aimlessly at bare walls, but to see art at stuff.
Omid Asadi Deh Mirahmadi, with some leaves depicted famous faces.
A bunch of local artists have been given free reign to fill up the void at Corn Exchange and showcase their art. Artists include Omid Asadi Deh Mirahmadi,

Nick Franklin and Mags Eatock as well as student artists Alina Sericu, Amalia Serban, Keeley Love and Michaela Swan.
You've got until Friday 10th January to see the show.
END.