So, It's January and I'm skint (as are you, probably) and so that means we're staying in and watching films as a means of cheap/free entertainment of a weekend.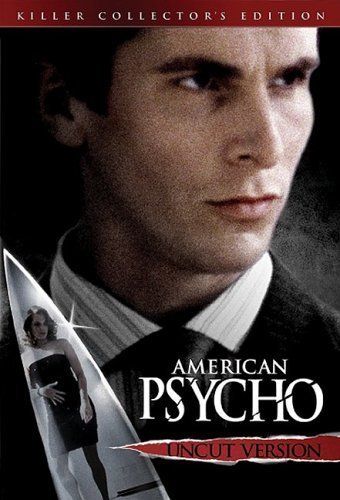 We watched American Psycho t'other night and it was amazing. I've never seen it before. Directed by Mary Harron and starring Christian Bale, it's the most intelligent slasher movie there is. Oh, and it's stylish, really stylish.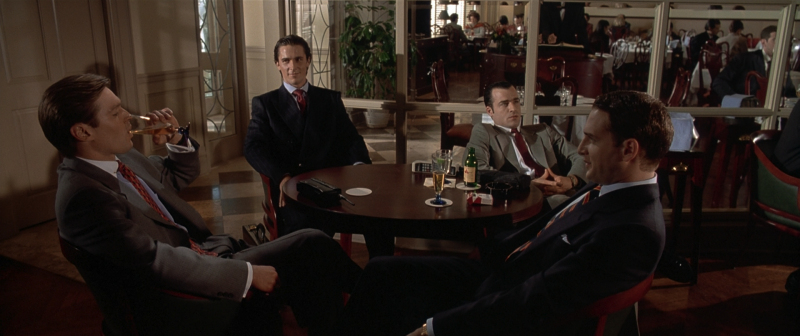 Bale plays a VP of a Wall Street powerhouse that his daddy owns, he's allegedly in mergers and acquisitions (although you never see him actually work), but when a model asks what he does whilst in a crowded and noisy bar in the meat packing district, he says he's in "murders and exectutions." She takes a sip of her Martini and continues to not listen to a word he says.
It's a psychological thrill ride with sexy shots of sexy people doing sexy things, like Reese Witherspoon sighing and Bale doing morning stretches half-naked with an eye mask on. Oh and then there's a little murder to contend with. Think Fatal Attraction only there's no bunny and Glen's into power dressing.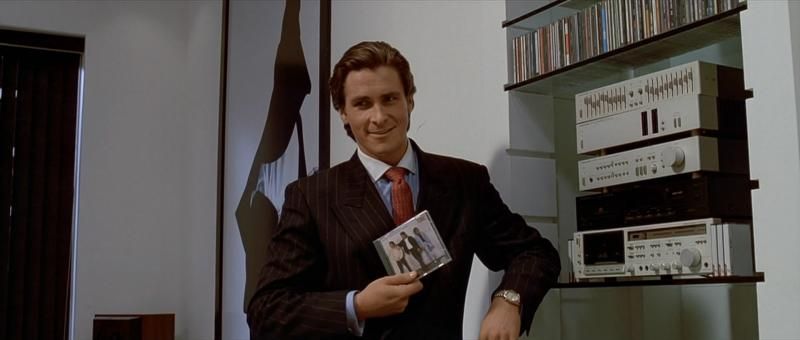 The Costume Designer was Isis Mussenden, who would go on to win BAFTAs for her work with the Chronicles of Narnia trilogy. Although, there's no pantaloons and emerald embroidered capes in this, the wide-lapelled, pin-striped, late 90's swag in American Psycho is the stuff of Wall Street dreams. Tie pins, cuff links, whiskey breath and cigarette smoke, topped off with a spot of fresh blood on a starched white collar.
Watch the film!
END.