Christmas parties loom and one must get their outfits in order to sparkle like the proverbial angel atop the Christmas tree.
I've got two looks pressed and hung, awaiting their chance to shine, here they are.
A Staunton Mood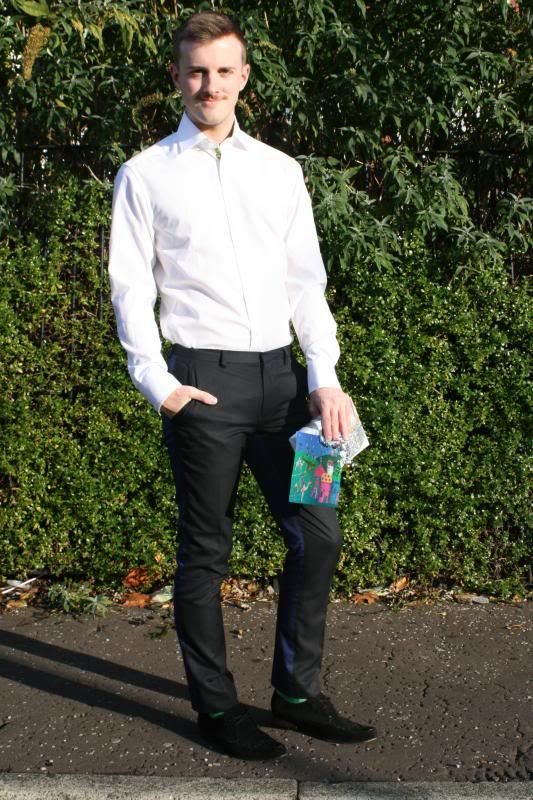 Trousers, TOPMAN
Shoes, TOPMAN
and a present for Secret Santa (no, it's not a clutch bag!)
Staunton Moods is a new brand to House of Fraser and comprises expertly crafted men's shirts in that kind of thick starchy white cotton you crave from a shirt, with a little something quirky.
Now, too often when menswear designers attempt to inject a little off-the-cuff to their cuffs and collars, we end up with something only Peter Andre would wear. However, Staunton Moods shirts remain classy whilst being something fun.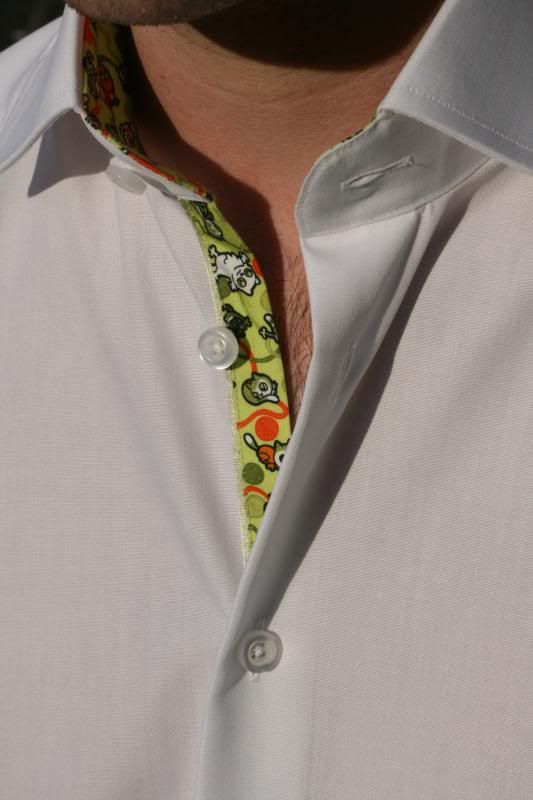 Each shirt includes a spot of colour, on show just enough to make an impact without taking over the whole look. The inner collar, button seam and inner cuffs are lined with a patterned material. I chose the retro Kittens pattern, because I just don't have enough kitten emblazoned clothing in my wardrobe. Obv.
The cuffs are rather ingenious too. You can wear them three ways, buttoned, with cuff-links or in a way I've never seen before, by buttoning the cuff as if it were fastened with a cuff-link, but using a secret button that's affixed inside the cuff, it gives a look somewhere between casual and formal.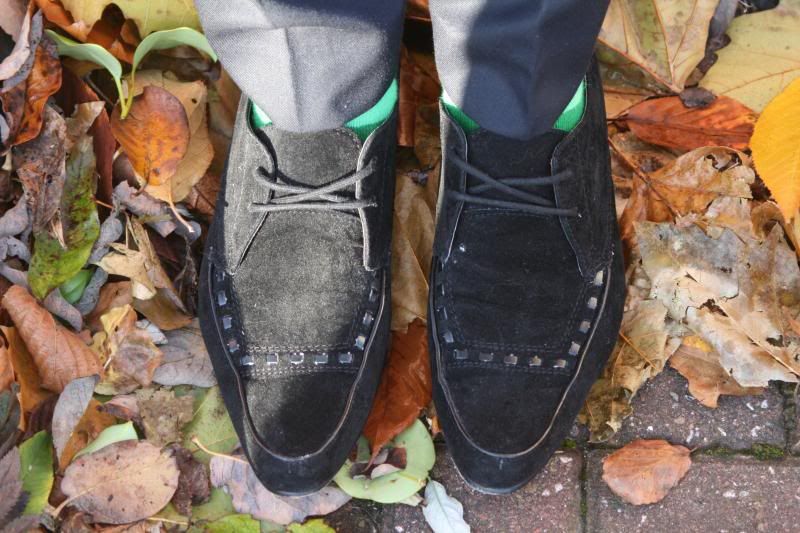 I teamed the shirt with two-tone trousers from TOPMAN and suede lounge shoes for a paired-down gentleman's smoking room feel.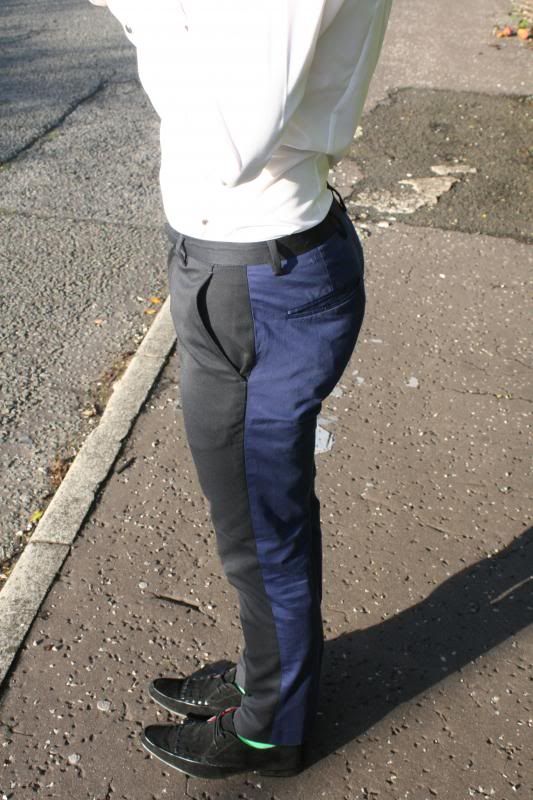 Watch the rather insightful (note: filled with naked men) video from Staunton Moods here.
A Blue Mood
My other Christmas Party look is a more soba affair, a blue mood worthy of a Matisse cut-out (perhaps).
Shirt, Reiss, Cheshire Oaks Outlet Store, SALE £40.00
Trousers, TOPMAN, SALE £20.00
Shoes, Underground, Office, SALE £48.00
This shirt is from Reiss and I adore the simplicity of the cut and the added something that the double-breast pockets bring to the table.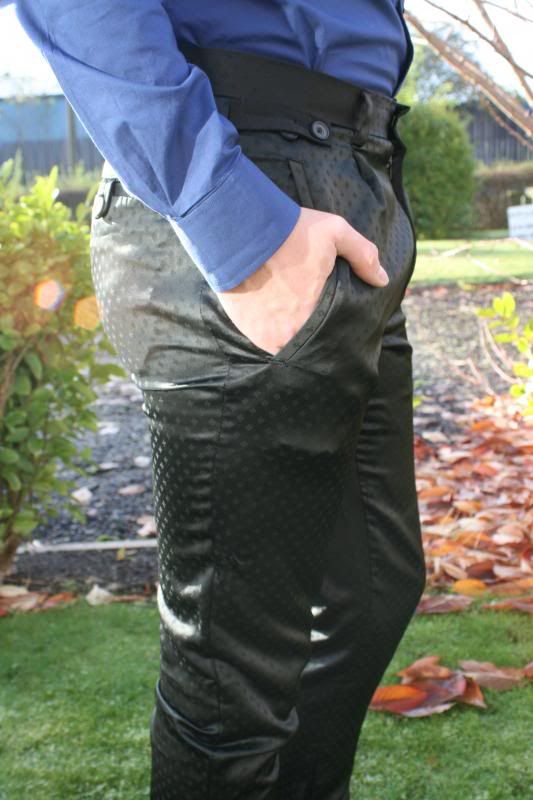 I've teamed the shirt with a pair of silky lounge trousers from TOPMAN that are a really comfortable fit, perfect when gorging at Christmas dinners!
The shoes are my beloved creepers, they give the outfit a certain style kudos and me an extra inch and a half of height, bonus.
What will you wear this party season?

END.