Howdy! I'm back from Florida with sunburn and $2k worth of souvenirs, yeay! #skint.
Seriously though, the boyf and I had a magical time on what was a really great holiday. Why? We spent 14 months planning this bad boy, so we'd be sure to get our money's worth and so that we did it the right way!
How can you too have a magical child-free Disney vacation? Let me tell you in a series of easy to digest hints and tips you're unlikely to find in the guide books.
Magic Kingdom baby!
1) Bongo's, Downtown Disney, Walt Disney World (WDW) $$
A Cuban bar and restaurant not frightened to play LMFAO and founded by Gloria Estefan herself, the Pi

ña

Colada is to die.
2) Raglan Road Irish Pub, Downtown Disney, WDW $
As false an Irish pub as you'd expect to find in Florida, but ample booze nonetheless.
3) Red Coconut Club and Lounge, City Walk, Universal Studios $$
Views out across the district with signature drinks behind the bar.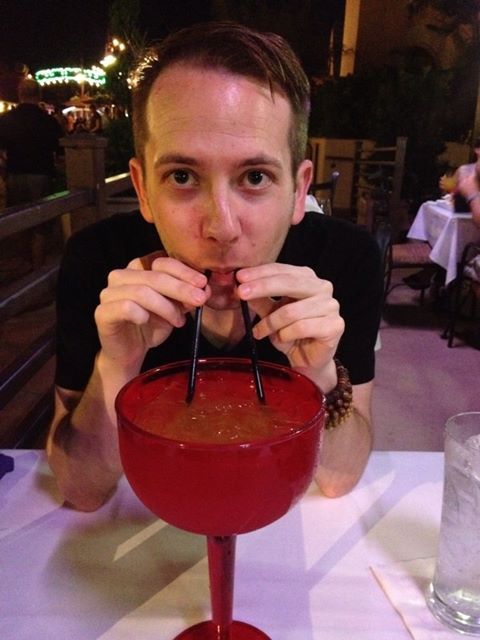 Mojito at Paradiso 37!
4) Paradiso 37, Downtown Disney, WDW $$
Tequelia cocktails in a bucket. Ok, then.
WDW = Walt Disney World
DDP = Disney Dining Plan (based on 2013 rates)
TS = Table Service (ref. DDP)
QS = Quick-service (Ref DDP)
1) Fulton's Crab House, Downtown Disney, WDW $$$ (2 DDP TS Point)
The most incredible Alaskan Crab, expert service and all aboard a Mississippi Steam Boat!
2) Coral Reef Restaurant, EPCOT, WDW $$$ (1 DDP TS Point)
A slightly outdated restaurant, but still great underwater views of the sealife and a menu full of incredible seafood, try the Mahi Mahi!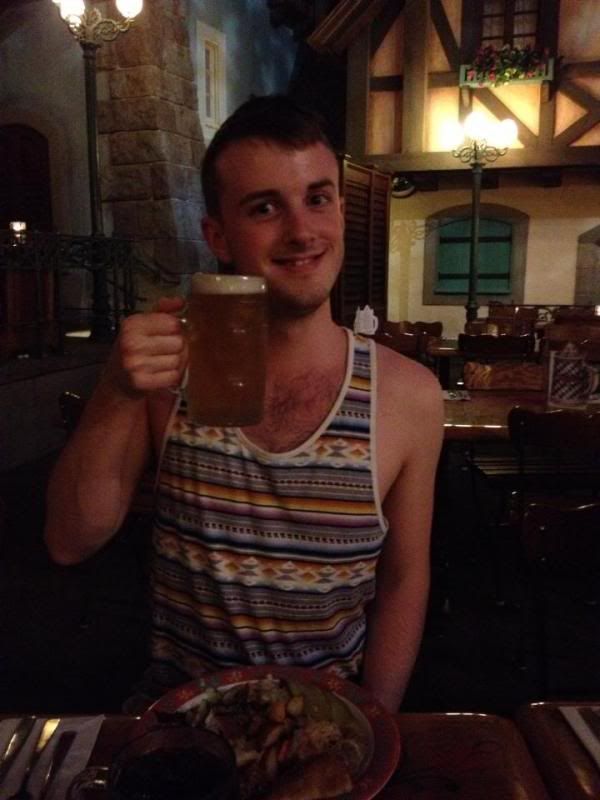 Happy Oktoberfest!
3) Biergarten, German quarter EPCOT, WDW $$ (1 DDP TS Point)
Here, it's Oktoberfest every day! All-you-can-eat-buffet of authentic German cuisine with great draft beers, entertainment in a gorgeous setting!
The view from Lava Lounge, with Fulton's Crab House.
4) Lava Lounge @ Rainforest Cafe, Downtown Disney, WDW $$ (1 DDP TS Point)
A more adult and secluded dining area than the more family-fun Rainforest Cafe, with exquisite lake-side views.
5) Kouzzina by Cat Cora, Disney's Boardwalk Inn Resort, WDW, $$$ (1 DDP TS Point)
Honestly the best Greek food I've every had, and I've been to Greece four times. Well worth the bitch of a journey.
WDW transportation does not offer a resort to resort service, so you need to travel from your resort to either a park, waterpark, Downtown Disney or the Transportation and Ticketing Centre to then connect to a shuttle headed for Disney's Boardwalk (which makes 4 stops before it arrives). Once there, Disney's Boardwalk is like a smaller, classier version of Downtown Disney with lake-side entertainments, restaurants, bars and shops.
6) Restaurant Marrakesh, Moroccan quarter EPCOT, WDW $$ (1 DDP TS Point)
Fragrant cous cous, mint Tea, Shish Kebab and belly-dancing!
7) Yak n Yeti Restaurant, Animal Kingdom, WDW $$ (1 DDP TS Point)
Beautiful pan-Asian cuisine in the wondrous Asian-inspired setting within Disney's Animal Kingdom.
8) The Dining Room at Wolfgang Puck, Downtown Disney, WDW $$$ (2 DDP TS Point)
Fusion food with a jazzy twist, the Maine Lobseter Maki is sensational and the views are beautiful.
9) Cosmic Ray's Starlight Cafe, Magic Kingdom, WDW $ (1 DDP QS Point)
The best toppings bar in WDW with a selection of pasta, burger and chicken dishes to suit everyone!
10) Earl of Sandwich, Downtown Disney, WDW $ (1 DDP QS Point)
A gorgeous breakfast selection (for American standards) with great coffee!
EPCOT baby!
Top place to NOT eat:
1) The Turf Club Bar and Grill, Saratoga Springs Resort & Spa, WDW $$ (1 DDP TS Point)
Shabby interior, shabby food, a Lobster fondu that evokes thoughts of phlegm.
Pizza Planet
2) Pizza Planet, Hollywood Studios, WDW $ (1 DDP QS Point)
Just a little too much like an amusement arcade.
3) Artist's Palette, Saratoga Springs Resort & Spa, WDW, $ (1 DDP QS Point, or Snacks)
Unhelpful staff, disgusting breakfast options (admittedly based on a European palette).
4) Wolfgang Puck Express, Downtown Disney (West Side and Market Place), WDW $ (1 DDP QS Point)
Just not what you expect of Wolfgang Puck, Tesco standard self-serve sandwiches in a refrigerator and it still costs 1 Quick-service Disney Dining Plan point?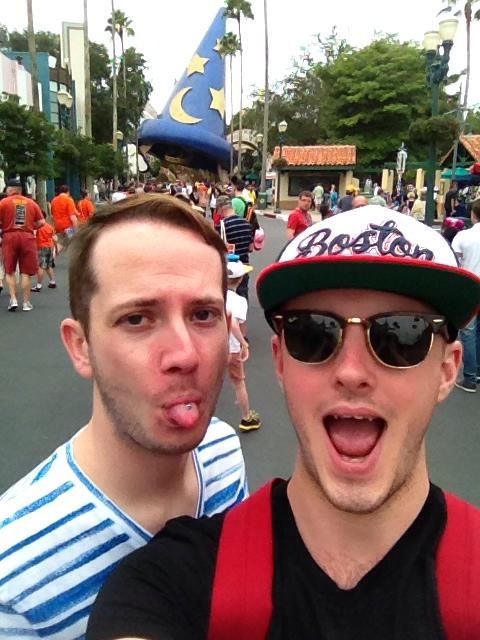 1) Opt for the Fantasmic VIP Dining Package at Hollywood Studios in WDW. All you have to do is confirm to eat either lunch or dinner from a select few restaurants within the park, from a set menu that you're still welcome to use your Disney Dining Plan against (Table Service) and you get VIP entry to Fantasmic, Disney's best nighttime spectacular! Instead of queuing hours before the show, you rock up with time enough to grab a popcorn and get your VIP reserved seat upfront just before the show.
2) Book the Dolphin Tours Shopping Extravaganza if you're new to Orlando, or haven't got the use of a car, for a shopping trip that takes you on an all day trip to Florida Mall, Permium Outlets, WAL*MART and for a free brunch for $44 p/person.
Me and a Churro, like a doughnut, only more horrifically bad for you and with Cinnamon!
3) Watch IllumiNations: Reflections of Earth nighttime spectacular at EPCOT from World Showcase Plaza, for a quicker exit after the show!
4) Book restaurants ASAP, preferably before you fly. You need to be quick to get in the good joints! As it was, we couldn't get into the new Beauty & The Beast themed restaurant, Be Our Guest at Magic Kingdom, as the restaurant is fully booked until March 2014 and people queue for dinner cancellations, released at 4pm, from 10am!
5) Book with Virgin Holidays if only for the 1 hour early entry to Wizarding World of Harry Potter at Universal's Islands of Adventure park, that 1 hour without the general crowds is incredible and the only way you can hope to get on the rides in high season.
6) Stay at Walt Disney World, the transportation is free, drinks at your resort at free, it's safer, it's easier to move around from park to park etc. throughout the day and there's no $15 p/day parking fee!
Me at Wizarding World of Harry Potter with a Butterbeer!

1) The Forbidden Journey, Wizarding World of Harry Potter, Universal's Islands of Adventure, Universal Studios
Seriously, the best ride ever! Also, fun for all ages!
A beer under Everest!
2) Exhibition Everest, Animal Kingdom, WDW
If only for the lovely views.
3) RockIt, Universal Studios Theme Park, Universal Studios
You choose your own music. I chose I Will Survive.
4) Transformers The Ride-3D, Universal Studios, Universal Studios
Like the Spiderman 3D ride, only better!
5) Twilight Zone Tower of Terror, Hollywood Studios, WDW
The boyf and I clung to each other for dear life.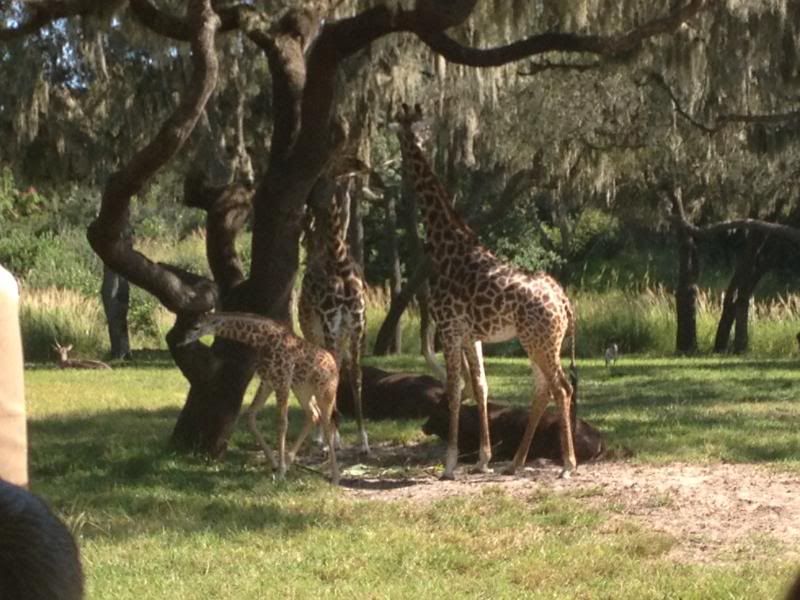 6) Kilimanjaro Safari, Animal Kingdom, WDW
You see everything! Much more fruitful than a real safari!
7) Shark Reef, Disney's Typhoon Lagoon Waterpark, WDW
Swim with sharks! Really! (Baby ones)
8) Lazy Rivers, Disney's Typhoon Lagoon and Blizzard Beach Waterparks, WDW
That's how you do it.
World Showcase Lagoon at EPCOT
Top Rides/Attractions to avoid:
1) Wet 'n Wild, International Drive
Chav-tastic.
2) Impressions de France, French quarter EPCOT, WDW
Unless a 25 minute-long film about the French countryside filmed in the late 80s is your idea of a holiday.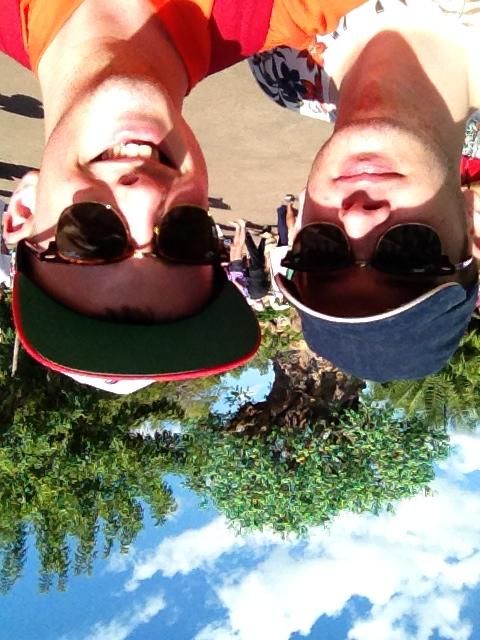 Animal Kingdom!
3) Hall of Presidents, American quarter EPCOT WDW
If you've seen The Simpsons spoof, you'll know why.
4) Universe of Energy, FutureWorld EPCOT WDW
Ellen DeGeneres at her worst.
5) The Eigth Voyage of Sinbad Stunt Show, Universal's Islands of Adventure, Universal Studios
It's just really, really, really bad. Go see the Indianna Jones one at WDW Hollywood Studios instead!
6) Poseidon's Fury, Universal's Island's of Adventure, Universal Studios
You're locked in and can't get out when you realise this is crap.
END.