Part 3 of the workwear week of posts and we've returned to the blue mood, but with a totally different look. I do love a tie, but we so rarely wear them well.
I, for instance, have to be careful not to wear one too wide, because when compared with my frame, I can look like a clown. Similarly, so many men opt for footballer fist-sized tie knots over slender Windsor knots and most don't have them tied tight enough at all! What would Don Draper say? (Mad men reference)
Shirt, TM Lewin, £35.00
Tie, so old I can't remember.
Trousers, H&M, £15.00 SALE
Cufflinks, Ted Baker, Gift
Brogues, Burton, £55.00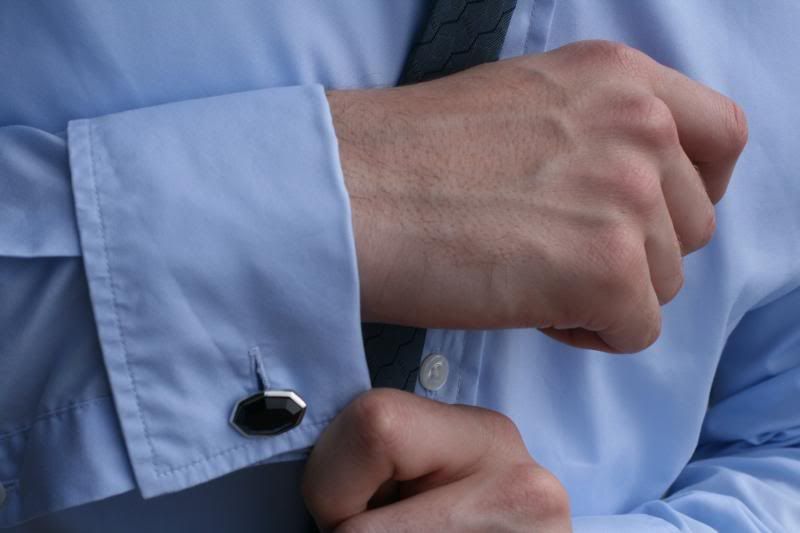 A leaving present from the girls at my last job, these lovely cufflinks.
Now that's a Windsor knot!