I recently wrote a Retail Gem feature on Marks & Spencer and it's history in Manchester, including some snaps of the store's old site before the IRA bomb attack in 1996. Y'all seemed to love learning more about Manchester's history, so I thought I'd pull together some snaps from the web of this rather significant part of Manchester's past.
READ THE RETAIL GEMS: MARKS & SPENCER FEATURE HERE
I'm also reading an incredible book at the moment, a dystopian satire set in Manchester in the year 2018. Beetham tower has been bombed and toppled, the internet has been turned off, curfews are in place, Stockport is a wreckage after countless fiery riots, Ashton is unrecognisable, the underground canals ferry weaponry for the Nationalist front and the Council control all media. It's grimmer up north.
It's a fascinating read and in some way the imagery Matt Hill creates resonates with these images...
Manchester Evening News
"Screams now and people running, people running with ... grey faces with dripping features. The copper's fucking screaming that we do one, running himself. The kid with rolling baccy's on his arse head in hands." p. 69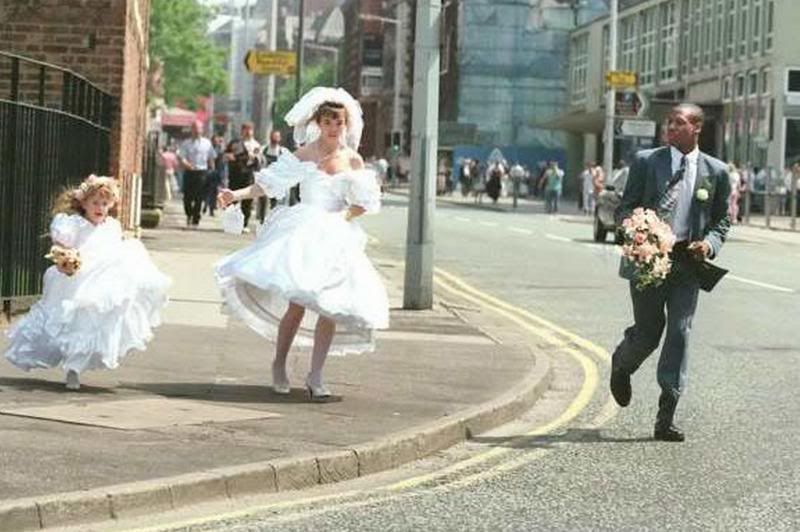 BBC News
"I were there, on Deansgate. There to see, Were standing there with our kid, just seven he were. Me, well, like me now but younger. ... Lights go off first, black-out right down road. Like a corridor. Whole street shakes. No screams either, not like you'd think. And it went down fast - sand castles in the seas I thought, have thought since, like sand. And then the dust. Ha! Rolls like a bastard when it's that hot, son. You felt shockwave, sure, but heat on your face. Deansgate were a tunnel, and all this dust flies at us. For us." p. 68-9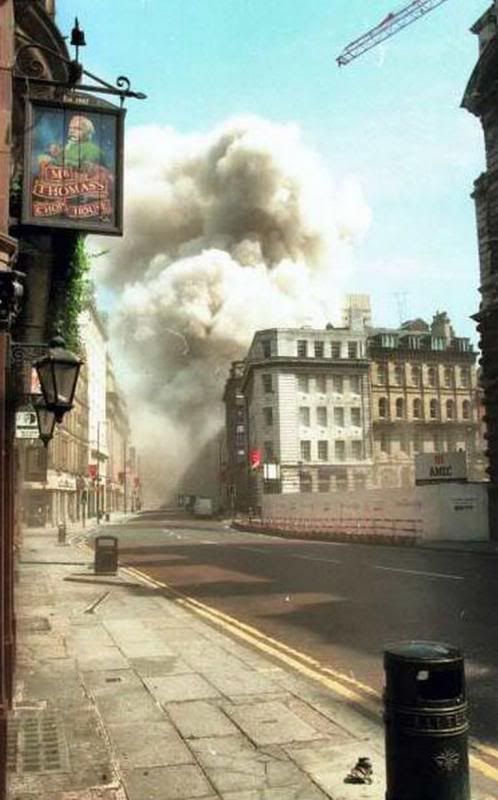 Manchester Evening News

Manchester City Library Archive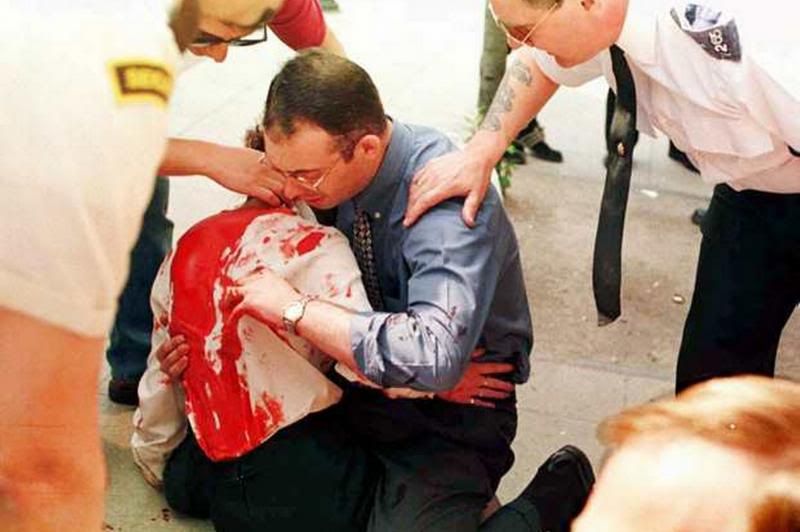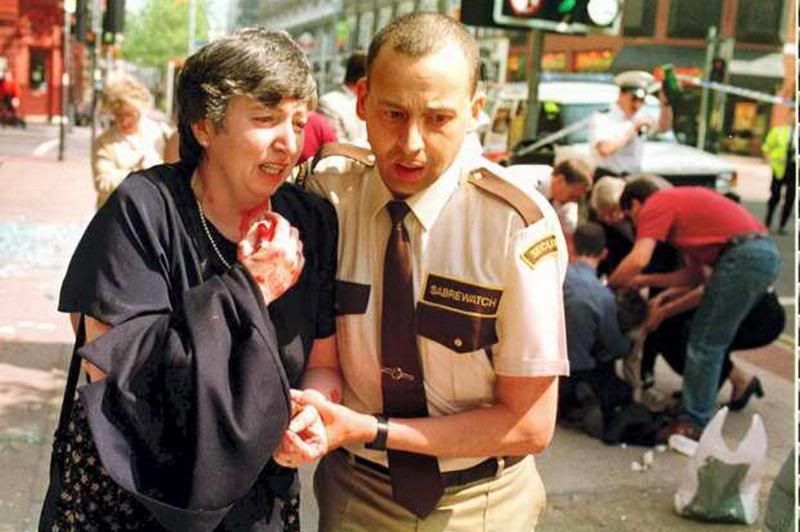 "The window goes in, just like that. Big plate glass bugger as well, floor to ceiling. Brian curses they day they glazed it; makes a pig's ear of the shards and splinters. Still: man goes in. Nowt comes out. Your man just rolls in." p.179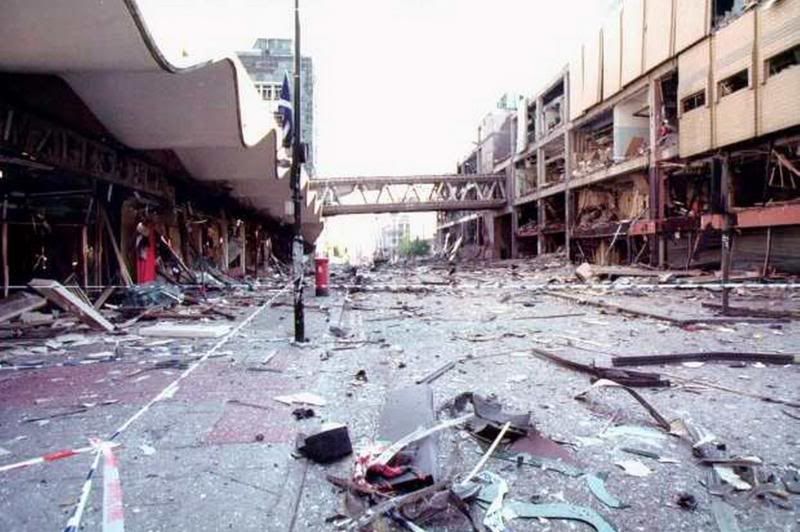 "Manchester blinks to life in the distance, suddenly more than sagging towers held up by billboards... Greater Manchester, he gets to thinking, looking out on his city. Fifty miles square, half a mile tall, five years dead" p. 13
"The spiked clock tower of Manchester cathedral peers down over railings and roadway fences - its face leaning forward as if to judge. ... It is beautiful place. Is a safe place," p. 165