So, whilst we wait oh so patiently for SS13's weather to actually start, we ponder what we'll be wearing 12 months from now, freezing, wishing we were in Corfu.
London Collections: Men is going from strength to strength and this season's incarnation looked like a rather good gig! Pity I'm oop North, saving for a holiday or else I'd have been sipping champers like the rest of 'em!
What were my highlights I hear you holla? Oh, go on then...
Spencer Hart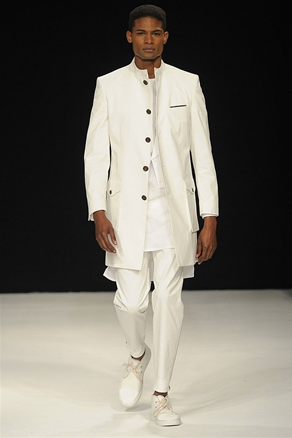 I loved that ankles made an appearance in this line-up, crisp lightweight trousers with summery ankles is a sure way to scream summer!
James Long
I adore the wild print of these knits, you needn't wear anything of note when you've got one of these bad boys on. On another note, I wonder if I can get into baggy shorts?
TOPMAN Design
As ever, I'm so into TOPMAN. The silky cowboy-esque shirts, to die, right?
Richard Nicoll
YES to this Bomber and YES to those trousers.
Rag & Bone New York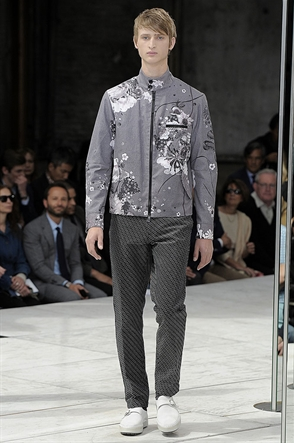 Yes, this is mainly about the cool mirrors.
END.