Popped along to a rather interesting talk in Manchester's Northern Quarter t'other week, hosted by PushON Online Marketing Agency. A room full of techy and non-techy peoples had gathered to hear proper techy nerds talk tech and stuff.
The seminar also marked the first time that eCommerce platform, Magento, have appeared in the North West for a B2B event and so discussion surrounded the platform, its features and the wider use for it in eCommerce and Online Marketing.
Now, what was really interesting was what was said about Social Media and Search. The topic came up a few times, it was mentioned by PushON MD Simon Wharton when talking about the importance of an all encompassing approach to best practise with Online Marketing and it was later touched upon by PushON Digital Director, Sam Rutley, when he talked about the importance of layered navigation and mega menus for eCommerce businesses.
Social Media and SEO are infrequently discussed side by side, because one offers the opportunity to be creative, exciting, create all sorts of wonderfully new things like hash-tags and Hangouts that will confuse your boss. The other, well, it's SEO. It's a little dull, complicated but nonetheless pretty vital for eCommerce as a whole because without it, how would we find what we were looking for?
When both Wharton and Rutley talked about Search and Social, they expressed the importance of the 'human aspect', the part of the programme/strategy that ensures machines talk to us like humans and that we can talk to them as humans ourselves.
Take Search par example: we all remember the Penguin and Panda updates from Google, the crap got flushed from Google ranking and everyone searching on the engine started to find what they were looking for with less difficulty. How did this happen? Google started thinking like a person and located the false links, fake websites and Cowboy jargon and started to realise where the faults in its search results lay. The Cowboys were ousted.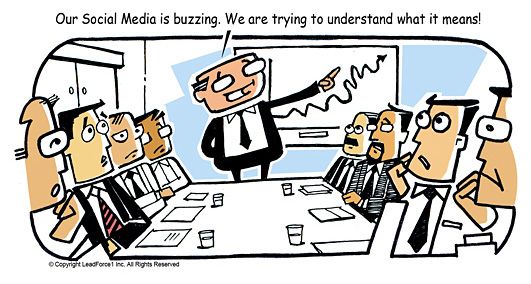 Rutley urged that the attention Google pays to the 'human aspect', needs to infiltrate our eCommerce sites to ensure that, when customers search for product, they reach it and make a purchase with increased ease, and less clicks.
Similarly, Wharton touched on the need for a 'human aspect' with regards to Social. Too many companies open Social Networks only to refuse to allocate budget/staffing and without any real understanding of what it is that Social can do for eCommerce.
Social Media was born out of people's need to be sociable. We're sociable in the physical world and needed a space to interact with one another online. So, why would we think it is OK for a brand/company etc. to talk at us and not with us in this space?
Wharton gave the brilliant analogy, "If I was stood at a bar and talking at you, at you, at you, at you. Would you want to have a pint with me?" The answer, no. Broadcast isn't social interaction and a Social strategy is dead on its feet if it doesn't understand this from the get-go.
Whilst Content continues to be King with regards to eCommerce; worthwhile content, engagement, interaction and ease of use are just as vital for the future of the business.
END.