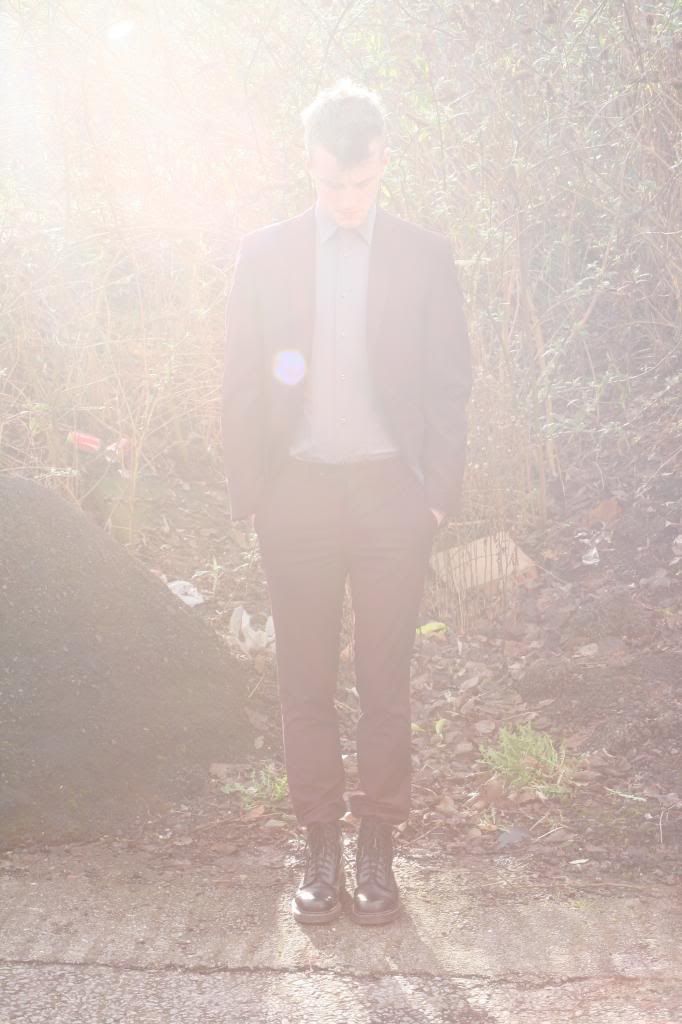 Thought I'd go all easy peasy and scrap the lashings of TOPMAN metal in favour of a paired down approach.
What we have here is my best attempt at looking intentionally under-accessorised. Obviously, I had to make a statement with the footwear to compensate.
I like that the look is a little grungy in its palette and footwear but still suitable suited and smart looking.
I adore the colour of this suit, a warm sticky red wine sauce colour that was as perfect at Christmas time as it will be on a summer's eve.
Suit, Primark, Exclusive to Selfridges Manchester Trafford
Boots, Dr Martens
I wear it with an ashy grey shirt to keep the tones distinct but equally murky and earthy. This is also a really comfy shirt because its so stretchy!
I quite like the effect of the stompy Dr Martens boots with the smart suit, I'm not entirely convinced the trousers are skinny enough to cope but I like the experiment.
What dya think? @jordanjmcdowell
END.