Oosh, a do love a man in a Tuxedo. Well, to be honest, I love me in a Tux. If 2012's obsession with James Bond has taught us anything, it's that a man can take on the world when he's suitably suited. Cue, TM Lewin...
TM Lewin know a thing or two about tailoring and set the challenge of reinventing the traditional Tuxedo for a the fashion forward gent about town (I know, who do I think I am, 'eh?)
So, first thing's first, a good suit is all about the cut. A coat (how tailors refer to suit jackets) needs to suit the frame, without being restrictive to movement and without drowning a man's shape. I find it difficult to buy off-the-peg suiting because I'm quite and unusual shape for a 22 year old bloke. I'm rather on the slender side (think Kevin Bacon in Footloose) but have shoulders a rugby player would envy (lol).
However, the Guinness Tuxedo jacket from TM Lewin was just a perfect fit, the 36 Short nicely framed my shoulders and nipped in just enough at the waist to stop the look overpowering my shape.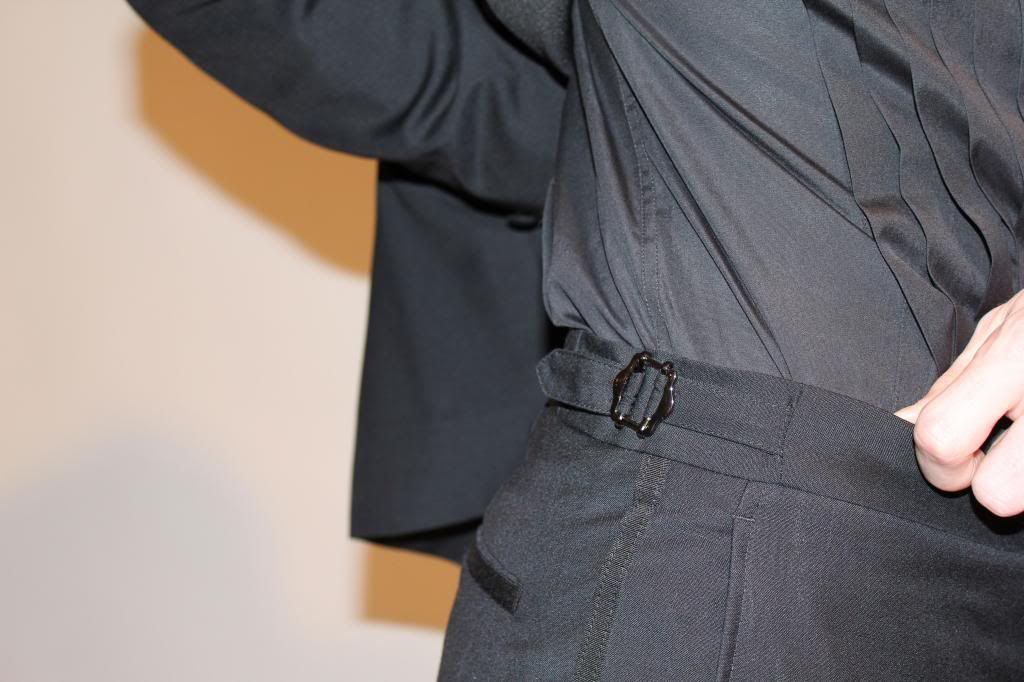 I opted for the trousers, also Guinness from TM Lewin, as they have the ability to tighten at the waist which turns a 30 waist into a 29 waist, perfect! The stripe down the leg is one of my favourite features about trousers because it's just such a smart look and finishes off the suit with that added bit of texture that isn't garish in anyway.
Similarly the lapel of a Tux gets my sartorial juices flowing because its, well, shiney!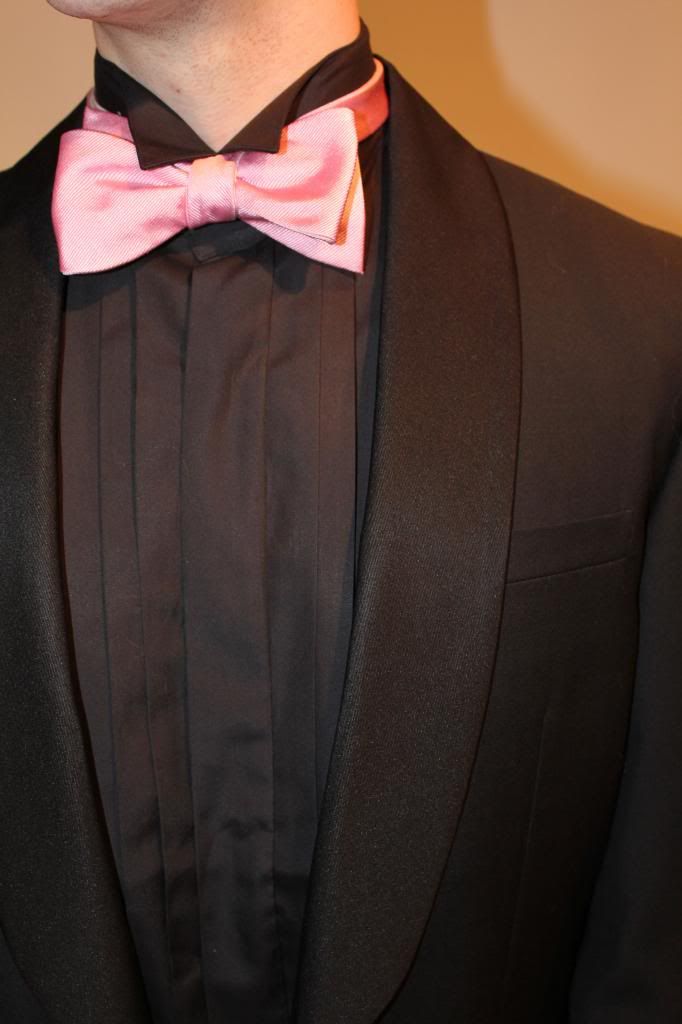 Now, I know what you're thinking, what are you doing wearing a black dress shirt with a Tuxedo? Well my dear readers, it's called being creative! Why go Penguin when you can go... Jaguar? I opted for this black dress pleat wing collar shirt because it was something unexpected and I think the look really benefits from that curve ball.
What's more is that you can re-style the look with ease by just altering the colour of the bow-tie for each function!
Obviously, cuff-links are the only jewellery a gentleman will always have to wear to posh-dos, here I opted for these premium black and silver cuff-links because they are just the right amount of swish, without being too in your face.
I hope y'all have fun dressing up for Christmas this year!
END.